Hern Marine
7341 Dixie Highway (Rt. 4),
Fairfield Ohio, 45014
Tel:(513) 874-2628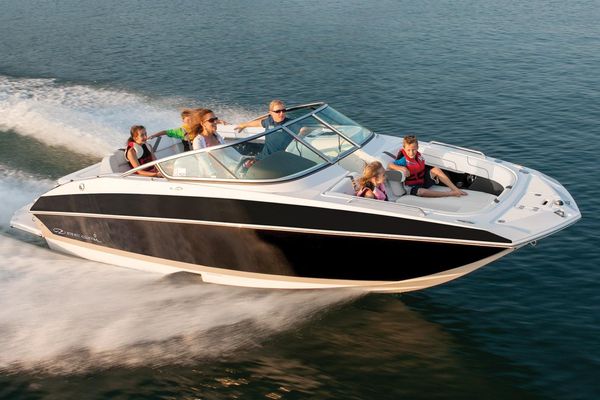 With a combination of power, panache, and performance, the 24 FasDeck proves that great athletes aren't born, they're made. Coming from bloodlines of previous Regal FasTrac sportboat designs, but with the necessity of today's deckboat functionality, the 24 FasDeck dances on top of chop, hugs tight to the water in turns, fits nicely into a garage, and tows with ease.