Hern Marine
7341 Dixie Highway (Rt. 4),
Fairfield Ohio, 45014
Tel:(513) 874-2628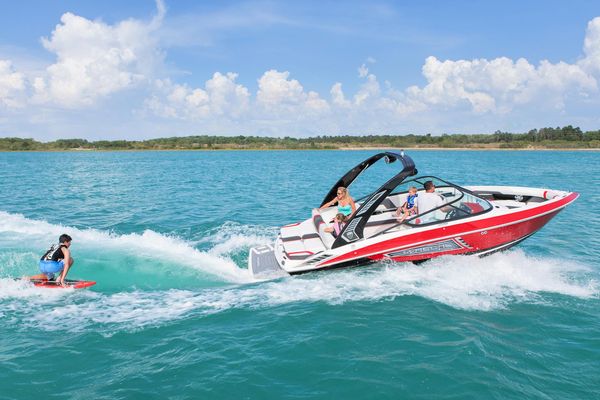 Bringing together luxurious comfort and thrill-seeking features, the Regal 23 RX Surf provides unrivaled experience from the bow to the transom, and the wake that follows. Along with room for plenty of friends and family, this 23 foot surfing machine is equipped with wave shaping surf tabs and a touchscreen RegalVue dash at the helm allowing you to create the perfect wave. Don't just ride a wave, ride a Regal wave.