Hern Marine
7341 Dixie Highway (Rt. 4),
Fairfield Ohio, 45014
Tel:(513) 874-2628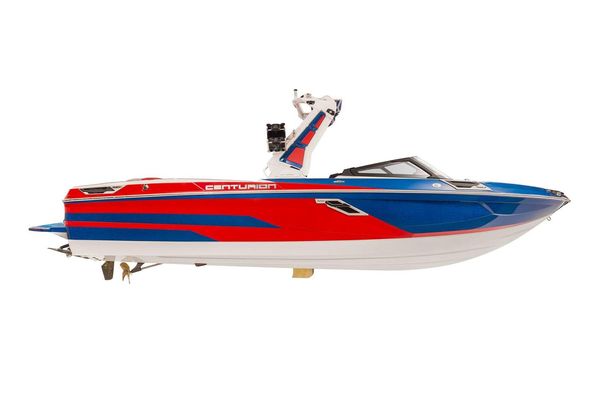 The Ri265 is here, all 26 feet of it. This model is not just big for the sake of being big, it has also been refined with an impressive fit and finish and innovative new technology such as the first real time fuel consumption feature built into the new software on the Revo Side by Side dash system. Furthermore, the world's best waves, wakes and ride have stepped up to another level with the evolved running surface of the Opti-V Hull. Centurion engineers have also added a number of lake life-improving refinements to the Ri265 like Lay-flat Sun Pad Lounge Seats. With room to accommodate 18 people comfortably the Ri265 has all that you could want in a new wake boat, and all of that for a boat that manages to hold a reasonable price point.