Hern Marine
7341 Dixie Highway (Rt. 4),
Fairfield Ohio, 45014
Tel:(513) 874-2628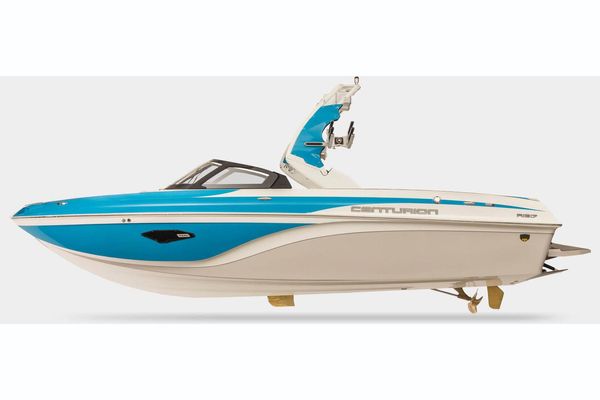 The Ri217 offers the perfect World Championship level wakeboarding, wake surfing, ride and handling in a 22-foot package. With room for up to 14 people and gear, it rides like a big boat, but maintains a manageable size for towing and driving. But don't kid yourself, this boat was designed for performance and it's performance it delivers – with personalization, precision, and consistency. It's what you get when you opt in to Centurion World Championship performance.
The Ri217 has an updated look with the black-framed windshield to highlight the exterior of the boat. Complementing the windshield is the black powder coated tactical-looking RAMFILL vent that is lower profile and less likely to snag. But the Ri217 still rests on the Modified Deep-V hull design, built for World Championship wakeboard wakes and World Championship wake surf waves without compromising World Class handling and ride. With performance at its very foundation, this boat can be tweaked to deliver exactly what you want every time, using as much as 4,950 pounds of ballast with available RAMFILL, the optional Centurion Articulating Tracking System (CATS), the Stinger Wake Plate and available QuickSurf Pro.
Set up first for wakeboarding and then move strait to a surf session simply by turning QuickSurf Pro on and choosing surf left or right. Drivers will appreciate the extreme responsiveness at slow and high speeds, as well as the total control of the Patented Side by Side (SxS) HD Touch Vision Dash.